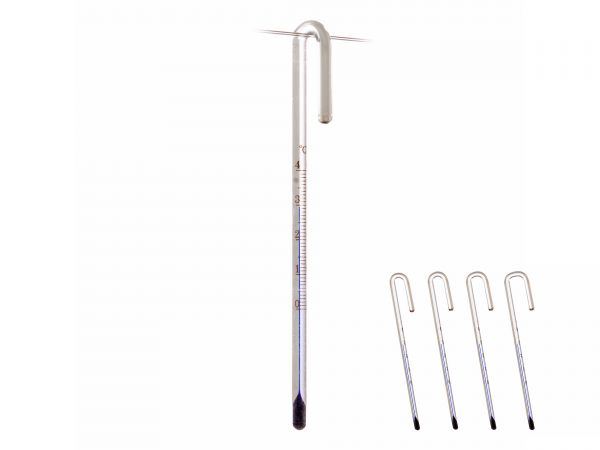 Hang-On Glass Thermometer
Aquarium accessories
Glass hang-on thermometer
easy and precise readable
no suction cup required
available in different sizes
Article in stock
Delivery time 1-3 business days*
P
on purchase receive

bonus points now**
GH-GOODS Hang-On Thermometer made in glass to hang on the edge of the pool make a...
more
GH-GOODS
Hang-On Glass Thermometer
GH-GOODS Hang-On Thermometer made in glass to hang on the edge of the pool make a suction cup superfluous.
The Hang-On Glass Thermometer can be read easily and precisely by attaching it directly to the aquarium glass.
The displayable temperature range is 0 - 40° C
Available for different glass thicknesses: 6, 8, 10 and 12 mm
No suction cups required
The length of all glass thermometers is 15 cm
Read product reviews and/or write your own review
Customer evaluation
GH-GOODS :: Hang-On Glass Thermometer
2 Customer reviews
Allover 3,00 of 5 stars
2 reviews
Michael
•
2 Jan 2021 • not verified
Völlig unbrauchbar!
Betreibe das Aquarium ohne Heizung in einem Raum mit konstant 21,5 Grad Celsius. Das Thermometer zeigt auch nach Tagen nur 11,5 Grad an, also satte 10 Grad daneben. Diese Temperatur hat das Wasser mit Sicherheit nicht.
Ich habe dann einen Test in kaltem Wasser mit Eiswürfeln gemacht. Das Thermometer sollte 0 Grad oder leicht darüber anzeigen. Die Anzeige war weit unter 0 Grad. Hier hört die Beschriftung auf. Es zeigte in etwa -5 Grad oder leicht darunter an.
Optisch ist das Thermometer ganz schön. Nur leider zwecklos.
Team Garnelenhaus
Answer from 2 Jan 2021
Moin Michael,
offenbar hat Dein Thermometer leider einen Defekt. Bitte melde Dich doch bei uns, dann finden wir sicher eine Lösung in Deinem Sinne.

Beste Grüsse
Garnelenhaus-Team
Bianca G.
•
8 Feb 2020 • not verified
Super dezent, genau danach habe ich gesucht! Kein billiges Plastik sondern aus Glas.
Write an evaluation
Ratings will be released after a short checking.